Yonsei entrepreneur and writer Kelsey Kawana was introduced to me by kindred friend and artist Beau Sia, and I was honored to support them both in co-producing an upcoming short film, The Unreachable Star (more in Kelsey's bio). It was such a delight to later come across her wonderful poetry and we're excited to present a few pieces from her 2018 book, The Long Drive Home. The three pieces shared here give insight to her voice and what she is proclaiming to the world of herself, whispering to a former love, and witnessing from places of awe, love and protection for her sister. Enjoy…
— traci kato-kiriyama
* * * * *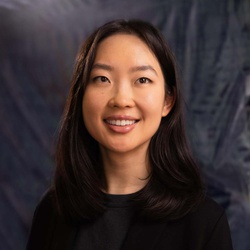 Kelsey Kawana is the Director of Corporate Strategy for JSL Foods, Inc., a 4th generation family business and the largest Asian noodle manufacturer in the United States. Equal parts entrepreneur and artist, she's also a former National Collegiate Slam Poetry finalist, published author (The Long Drive Home), and Writer/Exec Producer of The Unreachable Star, premiering December 2022. Kelsey holds BA's in both Business and East Asian Studies from Brown University, an MBA from UCLA Anderson, and is a licensed Broker-Dealer and John Wooden Global Leadership Fellow. She is a Bando-level master in Japanese odori dance, part-time golfer, and full-time foodie.
I am
I am
I am
And I will not stop!
I'm the music from the kitchen
where the aunties chop
I'm my father,
there in my jazzy feet.
I'm my mother, here
when my eyes get sweet
And I sing off key, but I stay on tune
if I whisper secrets to a bright, full moon.
I'm a one-two punch
And a spot-on hunch
Running hands through yours with my doubts undone
I'm a picture, framed
And a cry, untamed!
In the end, I'm the sum of my battles won.
I'm a drink that burns
off the winter chill,
I'm the things I will learn someday
I will!
I'm a flower pot on the window sill~
Two leafy hands
and a petaled crown.
Whose home
held her closed from a wayward route
But each day, each day,
she's been gazing out!
I'm a poem, here,
where my heart beats, thrilled.
I'm a book that dreams
of its pages filled.


What I whispered to my love on the last night of our last day
The two of us are canyons side by side,
Immovable and hollow.
I reach for you still, knowing
You can't fill my empty with your empty.

Darling
What scares me most are the words
my sister will never say.
Today she feels no danger standing
happy, split open like the ocean under moonlight,
but I know tomorrow will be different.
Somebody will tell her
she speaks with a mouth full of ashes,
her laughter rings hollow like a pewter bowl—
they'll say her heart is the size of a crawlspace
with none of its warmth.
Somebody will stick their finger through the hole
of her favorite sweater and make it bigger.
What scares me most
is knowing she'll run off in search of herself.
She won't leave a message.
I never did.
I will call out, triumphantly—
My sister is a warrior!
She is the best container in which to hide a broken cry.
She is the world's greatest untapped natural resource.
She'll be unstoppable.
My sister is busy collecting the secrets of life
ones that are hidden,
ones that get caught,
in the quiet creases
of her eyelids.
I still haven't told her that
when she crawls into bed with me and falls asleep—
these secrets come fluttering out as white moths
which have been baking in the sun.
They are small, so small,
Small against my ceiling and I always marvel at
how many there are.
Only some nights do I remember
she's already begun to taste the world.
When she tucks a small hand into mine,
I let out the breath I didn't know I'd been holding in.
*These poems are originally published in The Long Drive Home (CYT & Co, 2018) and copyrighed by Kelsey Kawana.