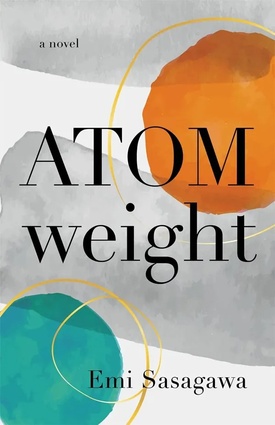 I took another sip of the too sweet cocktail in front of me. "Surprise me," I had said to the middle-aged bartender when he asked me what I wanted to drink. I was sitting alone at a pub near Holborn Station, popular with the university crowd. I'd walked by it many times, but never been inside.
That Thursday, I'd counted on a full house; instead, the pub was nearly empty. Just a couple of businessmen having a heated discussion the 2008 financial crisis, and how the Bank of England intended to pump £75 million into the economy, and a group of five men who looked to be a few years older than me, early twenties maybe. In the six months I'd been attending the London School of Economics, I'd learned to recognize the overblown egos of a certain class of British schoolboy. With nothing to prove and little to lose, a few drinks were the only excuse they needed for bigotry or misogyny.
Somebody had picked up a girl at a party last night. "She was wild, if you know what I mean." Another one was waiting for the right time to text back after a first date—two days would suffice, one of his friends advised. A third one was bragging about a threesome he once had with two German tourists. "Thirsty tourists, I tell you."
Their remarks annoyed me, but this was just standard misguided masculinity. Nothing made my blood boil or my hands twitch. I itched for a confrontation, but they didn't excite me. No spark. Another sip of my cocktail. I wondered why more women weren't gay.
The front door swung open and slammed against a chair, admitting a frigid wind and a young South Asian man who took a seat at the bar and ordered a pint. I pulled my hair back from my face so I could see him better.
He was the definition of average: short—only a couple of inches taller than me—with straight, black hair perfectly parted to one side, wearing the caramel boots, acid washed jeans, and navy-blue bomber jacket typical of first-generation Asians on the rise. He and I were the same hue of brown, but where the hairs on my hands were thin and light, his were thick and black.
There was something about his features that reminded me of Ayesha. The nose, the eyebrows. He looked like Asad. Or was this just me, thinking all South Asian men looked the same? I inhaled deeply, stretching my arms above my head, then turned to the bar and took the last sip of my drink.
"Do you want another one of those?" The younger bartender, Teddy according to his nametag, came over.
"It's alright. Just a shot of vodka."
"You here often?" the Asad lookalike asked. "I feel like I've seen you before." His right foot tapped on the footrest to the rhythm of the rain.
"I doubt it," I replied curtly, folding the napkin in front of me into a triangle. I looked at his biceps. Not much bigger than mine.
"Technically, I'm not supposed to drink." He moved a seat nearer. His eyelashes were so long they curled up, just like Ayesha's. I could smell the rain on him, mixed in with cigarettes. I missed how she smelled of cigarettes. He took a large gulp of his beer and then turned to me. "Muslims are not supposed to drink."
"Then why do you?" I asked, spurring him on, sizing him up. My jaw tightened in anticipation.
"I guess I don't like being told what to do." He laughed and downed the rest of his beer, keeping eye contact with me, inviting complicity in his religious transgression. "Another one," he called to Teddy.
I couldn't decide whether he was trying to impress me or if he was just a regular asshole. Maybe this was a straight courting ritual, one I was not familiar with. His attention felt forced, repulsive, and I welcomed the familiar heat rising to my head, a blend of anger and elation. He was pushing the right buttons.
I smiled as Teddy wiped the counter with a dirty cloth and placed a shot of vodka in front of me. He stretched over the bar, on the tip of his toes and leaned in. "Is he bothering you? I can ask him to move."
"It's fine, thank you," I said, tight-lipped. I'm sure Teddy's intentions were good, but I hadn't asked for help.
"Is he the boyfriend?" Asad lookalike asked.
"No." My nostrils flared as I turned to face him. "Penises don't interest me."
The man's eyes widened. "That's a bold statement." He laughed louder than necessary, feigning ease.
I stared at him. "I guess I don't like being told who to like."
"Touché." He turned to face me as Teddy exchanged the empty beer glass for a full one.
I nodded slowly. The man and I locked eyes. He opened his mouth, but then looked away. We were close. I could feel it. Now was not the time to be coy. "It looks like you have more to say about this." I pressed my lips together and inhaled. "Please, do enlighten me on your unsolicited opinion." Idiocy only needs the smallest opportunity to make an appearance.
He sneered. "You should be careful who you go around saying that to." He took a sip of his beer. "If you were my sister, I'd set you straight." He shifted his body in his seat and turned away from me.
Rage rose from the pit of my stomach, up my chest, all the way to my head. My legs shook under the counter. I moved my neck from side to side. Even then, in thick of unrepressed anger, I wondered if I was enough—big enough, strong enough. At five foot four and just over a hundred pounds, I was an atomweight, lighter than straw. Maybe that's why he couldn't have known what would happen next.

Read the author's interview article >>

*This is an excerpt from Atomweight by Emi Sasagawa (published by Tidewater Press) reprinted with permission. It was published on the Bulletin Geppo on April 20, 2023.